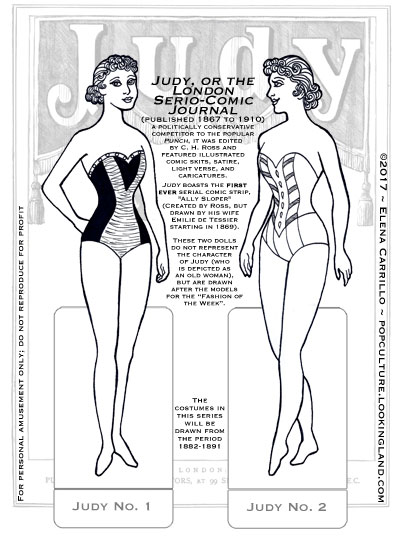 It's Tuesday, so as good a time as any for Judy! Yes, we have two new dolls for the volumes going forward. They are agonizingly similar to the previous dolls. The main difference is that they are more petite (with smaller hands and feet), and have slimmer bodies. They also have much prettier faces, I think.
Much as I didn't want to completely revise the Judy dolls, I needed to trim them down a bit to allow more room for the costumes as they get increasingly silly (particularly the hats and some of the bustles). I think we'll be able to stick with these two until the end.
I'll also try to wrap my head around making a Judy gallery since now we have four iterations of these dolls. It would be nice to keep them in a semblance of order.
Will be posting Judy on Tuesdays (or at least that's the plan). She remains the easiest thing to produce in my lineup, so I really have no excuses. Well, I'm sure I have many, actually, but none of them are really legitimate.
Didn't realize the Golden Globes were on until late last night when my sister texted me. I guess I better get my catwalk/runway/red carpet dolls posted! I will start them this weekend, I think. Did I miss any amazing gowns? Guess I'll have to trawl the pictures to see.
[Meanwhile, click this link or the image to download a printable .pdf of these costumes]