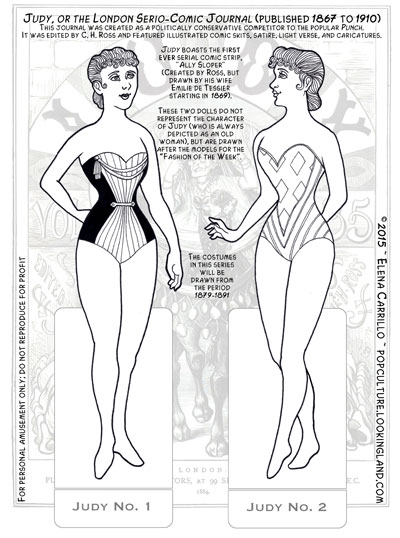 Taking a break from The Walking Dead as I promised I would have new Judy dolls going forward and here they are. These dolls are the same size as the Judy I made for Volume 30, but they can't share costumes. They will, however, be the regular on-going dolls for the remainder of this series. This is why I wanted two models; to keep a little variety in the mix.
Plates will be numbered sequentially, but I'll likely skip around a bit. I like to try to match up the season with the outfits and sometimes that doesn't quite make sense with the way the serial originally ran.
I'm stepping back to pick up Vol. 27 to begin with, and then will just work through the 10 volumes that I have available. It's a lot of costumes and it should be a lot of fun.
Of all the dolls I am working on currently, these are the easiest for me to render, so I might actually set aside a special day just to post Judy plates in addition to whatever I'm posting on Thursdays. We'll see how far ahead of the game I can get in the coming weeks.
[Click this link or the image to download a printable .pdf of these dolls]
Also:
Happy Thanksgiving all! Thank you for your kindness, consideration, and comments!