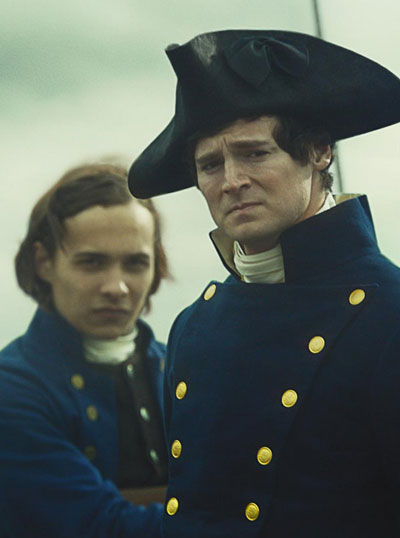 The reviews are coming in for Ron Howard's In the Heart of the Sea and they're not very good. I have been trying to hold out hope that critics are blasting the movie for being about whaling (since that's not exactly politically correct), but after perusing a sampling, it seems like they're criticizing everything from bad pacing, bad special effects, and bad accents. Even the critics who have been enthusiastic about it concede that it's deeply flawed.
So I've adjusted my expectations accordingly. I'm disappointed especially to read that Cillian Murphy is thought to be wasted entirely, and that Frank Dillane's character is ugly and obnoxious. Two terrible directorial choices right out of the gate, it would seem.
Still, I'll be seeing it next week when it opens here in the United States. I've thoroughly loved brilliant and misunderstood (ahem) movies that have been panned by the critics before (see: Ravenous), so maybe I'll be pleasantly surprised.

Note: Yes, I do realize I cited a movie about cannibalism in defense of another movie about cannibalism. It was unintentional, but there you have it. That's not too worrying, is it?